Peter Groves – Founder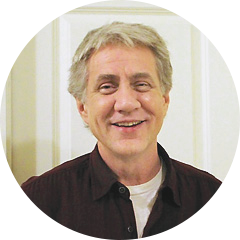 Born in Vancouver, Peter spent his formative years in England and Australia before returning home to deliver quality tiling. Peter taught mosaics at the Vancouver School Board for several years, with rave reviews: "Lots of fun, enthusiastic, interesting, helpful, creative and friendly."
He enjoys the outdoors, appreciates art, practices archery, reads much history, and bakes yummy fruit and chicken pot pies. His pet phrase: "There we go, job well done. Lovely jubbly!"
Thanks,
Peter
In business for over 25 years. Specialists in residential & commercial. We install, repair and do custom design.
What Sets RiverStone Apart?
We ensure a senior principle is on-site or supervising all aspects, no juniors run the show.
Artisan-level skills for eloquence and style.
We take the time to work with you to best determine your needs and cost and look, and optimize your materials, functionality and design.
We help you make the best selection in materials, and teach you how your selection impacts material and installation costs.
We are experts in the specialties of which grouts, sealants and epoxies work best, in installing heated floors, floor leveling, anti-fracture and acoustic membrane.
All surfaces. All materials: ceramic, granite, slate, limestone, travertine, marble and mosaic. No job too big or too small: multimillion dollar homes and businesses, to kitchen backsplashes. Bathrooms, Showers, Shower Pans, Shower, Benches, Kitchens, Counters, Backsplashes, Entryways, Halls, Corridors, Fireplaces, Swimming Pools, Fountains, Living Rooms, Terraces, Decks, Patios, Stairs and Murals.